Chance Bridge Recognized by China Business Law Journal in Media, Entertainment and Sports
Date:2021/5/19
On May 18, 2021, China Business Law Journal (CBLJ) published its list of China Business Law Awards for 2021. Chance Bridge Partners was recognized by the CBLJ for excellence in legal services in the media, entertainment, and sports industry.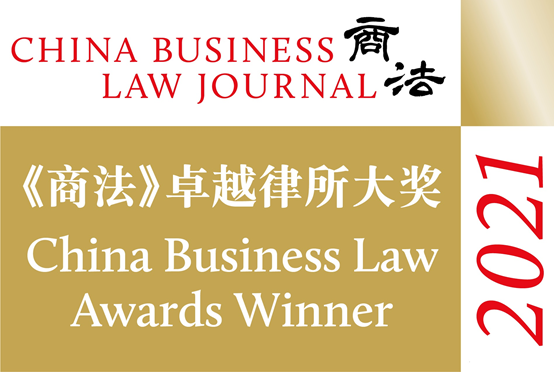 The annual China Business Law Awards are based on extensive market research and uation, including direct feedback from domestic and international corporate counsel in China. The rankings also take into account significant transactions, cases or other notable achievements in which each recommended firm has been involved in the past year.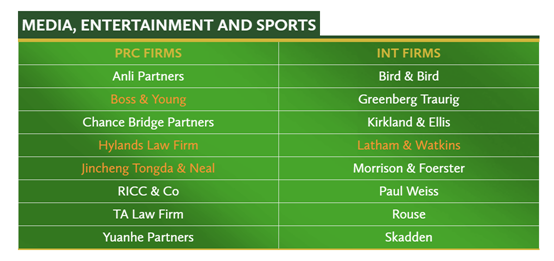 With the continuing development of the cultural and entertainment sector in China, the demand for related legal services is increasing. The Chance Bridge entertainment and media cross-functional team is able to combine a deep understanding of the unique characteristics and client service needs of this industry sector with our integrated full-service legal expertise and experience to meet the needs of a broad range of clients in the cultural and entertainment field.

In addition, Chance Bridge has dedicated substantial resources to keeping on top of all of the latest legal developments in this highly specialized practice area in order to be in a position to provide the highest standard of legal services to our clients. As a result, we are able to provide practical and dynamic legal services to our clients, thereby helping them avoid potential policy risks in their business activities.

Since its establishment in 2011, Chance Bridge has won numerous China Business Law Awards across many different practice areas such as structured finance/asset securitization, capital markets, energy and natural resources, and education. In addition, Ms. Ning Zhu, managing partner of Chance Bridge, has been selected as a member of the CBLJ A-list Elite 100 for five years.

At Chance Bridge, our team of nearly 100 legal professionals provides the full range of corporate, commercial and financial legal services. Our core practice areas include capital markets, cross-border investment, corporate and commercial, regulatory compliance, intellectual property rights, anti-monopoly, construction and real estate, criminal law, dispute resolution and other related matters. Our aspiration is to be uniformly recognized as China's leading boutique full-service business law firm.
Share the pages to:
Print
a>