Michael Zou Joins Chance Bridge Partners
日期:2021/6/2
Yongzhong Zou graduated from Peking University with a [INSERT] degree and from Northwestern University with an LL.M. degree. Since 2006, Yongzhong Zou has worked as a consultant for Hogan Lovells International LLP, a leading global law firm. He has advised many multinational companies, foreign companies, PRC state-owned and private enterprises, international and domestic banks and other financial institutions on hundreds of cross-border financing and investment deals.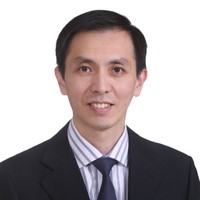 Yongzhong Zou,s practice areas mainly focus on corporate law and cross-border financing and investment. He specializes in foreign direct investment, outbound investment, cross-border investment, M&A, energy, infrastructure and project finance, etc, all of which are widely recognized by the market. Yongzhong Zou represented a renowned PRC private auto company in its multi-billion dollar acquisition of a world-leading US-controlled auto company, for which he won several awards, including Asian Legal Business (ALB), China Law & Practice, Asian Council, and China Business Law Journal. He represented a renowned Chinese financial institution, export & credit insurance companies, and a number of foreign banks in the first limited resource coal project financing IPP after the Asian financial crisis. This deal was recognized by IFLR100, China Busines Law Journal, and China Law & Practice. He represented a renowned PRC state-owned financial institution and export & credit insurance company in a light-rail project financing deal in a Central Asian country. He represented a syndicate of several PRC state-owned banks to provide project financing to PRC,s first LNG project in Guangdong, and was named International Project Financing Best Project Financing Deal of 2005. He represented a renowned PRC state-owned bank in a multi-billion A380 aircraft financial lease transaction to a state-owned airline company in a Middle East country, which was selected in Airfinance Journal,s 2017 Cross-border Transaction.

Mr Zou said about joining Chance Bridge: "I am very honoured to be able to join Chance Bridge! Chance Bridge is a highly professional law firm with an enterprising and innovative spirit. Our team focuses on professionalization and quality of service. I am particularly impressed with the firm's international vision and systematic cross-border business structure and professional team. I am looking forward to working with my Chance Bridge colleagues to serve out clients' cross-border legal needs together! "

Chance Bridge managing partner Ning Zhu commented on Mr. Zou's joining Chance Bridge: "We are very pleased to have a lawyer of Mr Zou's stature and experience in the market to join our team at Chance Bridge. He has outstanding professional skillsand a strong business sense, allowing him to communicate with clients efficiently and professionally. His extensive deal experience while at Hogan Lovells is extremely impressive! Mr Zou,s joining Chance Bridge will substantially enhance Chance Bridge,s cross-border service expertise and service advantages. He will help Chance Bridge to achieve greater success in cross-border mergers and acquisitions, financing, compliance and other related business matters! "
a>